*This post may contain affiliate links and I'll earn a commission if you shop through them. You can read my full disclosure here.
Hello Gorgeous! I like to encourage others (and myself) with kind words. Recently, when I was at my friend's hair salon, I noticed a large framed print that said, "Hello Gorgeous". I was smitten 😉 and that's why I decided to add that phrase to a basic makeup bag using my Cricut and some foil, aka sparkly, iron on. I liked it so much, I made a free printable to share with you all as well.
Welcome to this month's Cricut Challenge. This month, the challenge was easy...it was, Make Whatever You Want...a Cricut free for all and you can see what the other Cricut Crafty Gals shared at the end of this post.
I didn't realize until I took the picture above that I obviously have a "thing" for anything blush colored.
First, I gathered my supplies.
I was going to use the silver foil to create a "mirror" but decided to just go with the rose gold instead.
I created the project in the Cricut Design Space. (Log in to your design space account to use the design here)
If you decide to use the above design, remember to choose "mirror image" before you cut and to place the foil shiny side down.
Once the design has been cut, weed out what you don't need and eye up its placement on the canvas makeup bag.
Iron the makeup bag to heat it up and also to make sure there are no wrinkles.
Iron on the vinyl following the directions included with the foil.
Allow the iron on to cool off before removing the "plastic" coating.
And that's it...tada! 🙂
I liked this so much, that I made two matching printables, one in color and one in black and white.
Download the Rose Gold Hello Gorgeous Printable here.
Download the Black and White Hello Gorgeous printable here.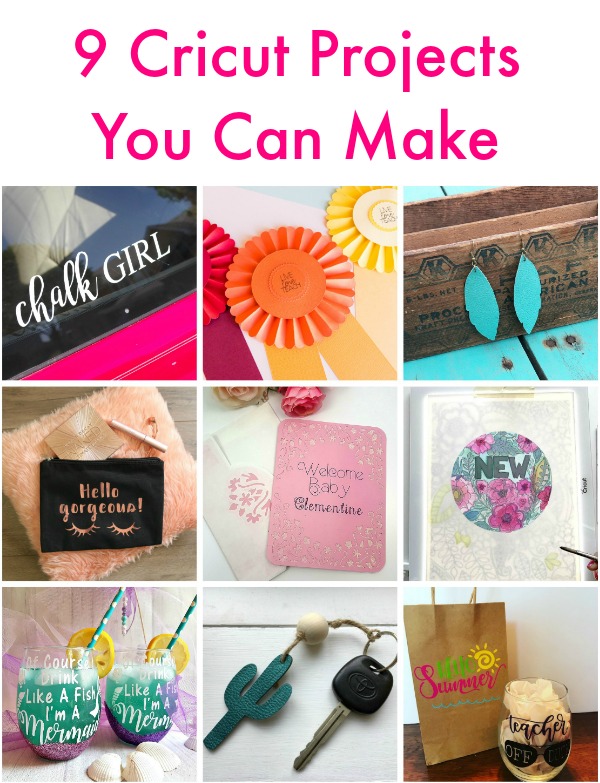 How to Use Cricut for Branding - Create & Babble ⋅ Faux Leather Cactus Key Chain - Real Girls Realm ⋅ Teacher Award Ribbons - seeLINDSAY ⋅ Decorated Gift Bags with the Cricut Maker - Cookies, Coffee and Crafts ⋅ How to Make Leather Earrings - Refresh Restyle ⋅ Hello Gorgeous Makeup Bag - The How-To Home ⋅ How to use a lightbox for tracing - Smiling Colors ⋅ Personalized Baby Girl Cricut Card - The Inspiration Vault ⋅ Mermaid Glitter Wine Glasses - Daily DIY Life