This post was sponsored by Lowe's as part of an Influencer Activation for Influence Central and all opinions expressed in my post are my own.
Imagine for a moment a front door without a wreath or a plain, unadorned mantel. While both can be lovely on their own, sometimes you just need to add something to complete the look like these fabulous fall wreaths all of which I purchased at Lowe's.
Complete the Look with Fall Wreaths
I'm going to show you three very distinct and different looks all accomplished by starting with a wreath and then adding decor to complement the wreath.
How to Create a Neutral Fall Mantel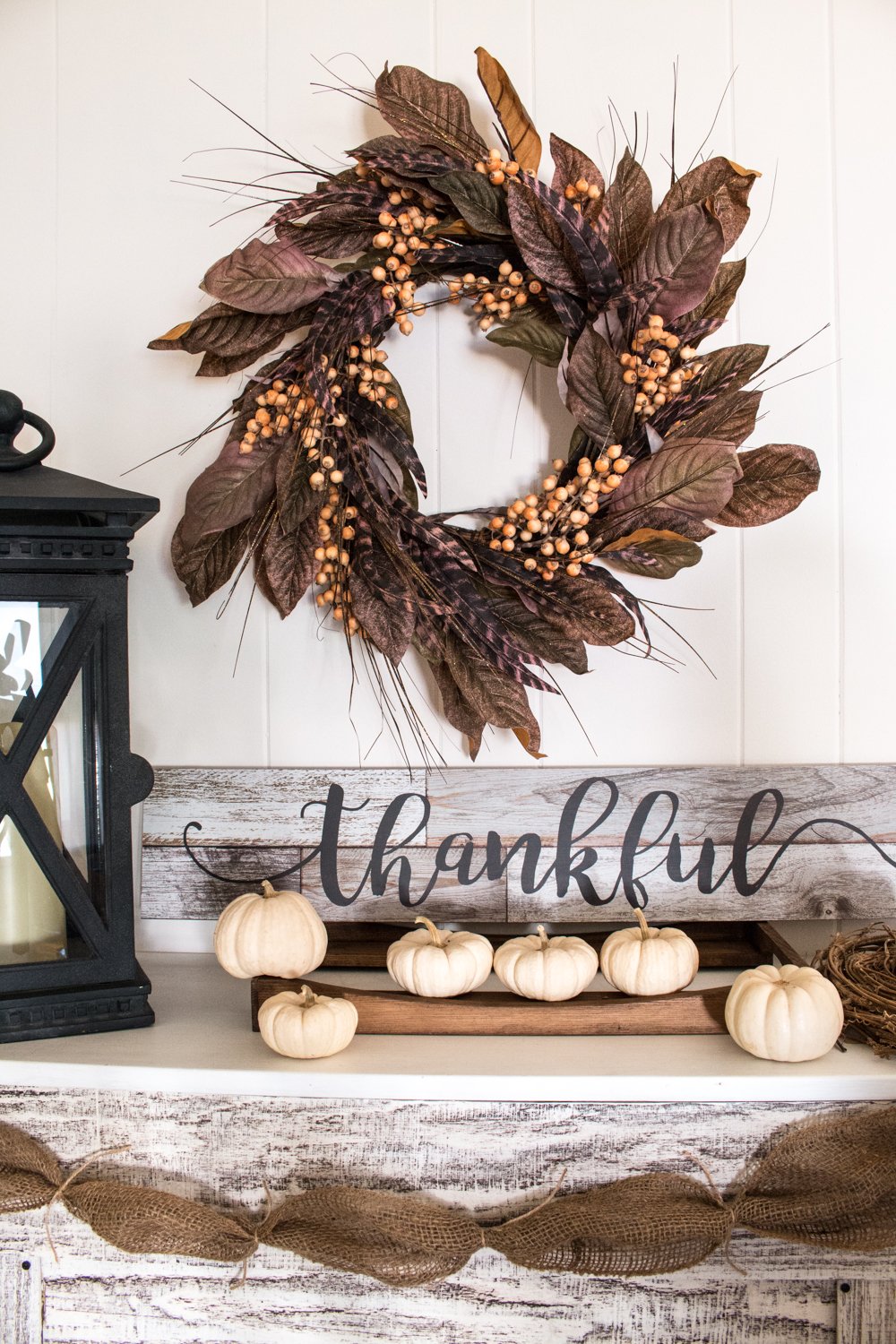 For this neutral fall mantel, I started with a Thanksgiving Wreath.
I loved the natural tones and since the wreath was so pretty on its own I went with simple decor for the mantel.
I thought some small white pumpkins would finish the look I was going for and they are also from Lowe's. They always seem to have exactly what I'm looking for to deck out my house! I also added a burlap swag that is simply burlap ribbon tied at even intervals with twine.
I placed a metal lantern to the left side of the mantel to anchor the look. A wooden sign that says thankful helps to complete my Thanksgiving mantel. One fall mantel complete in less than 5 minutes.
A Halloween Wreath for the Mantel and the Door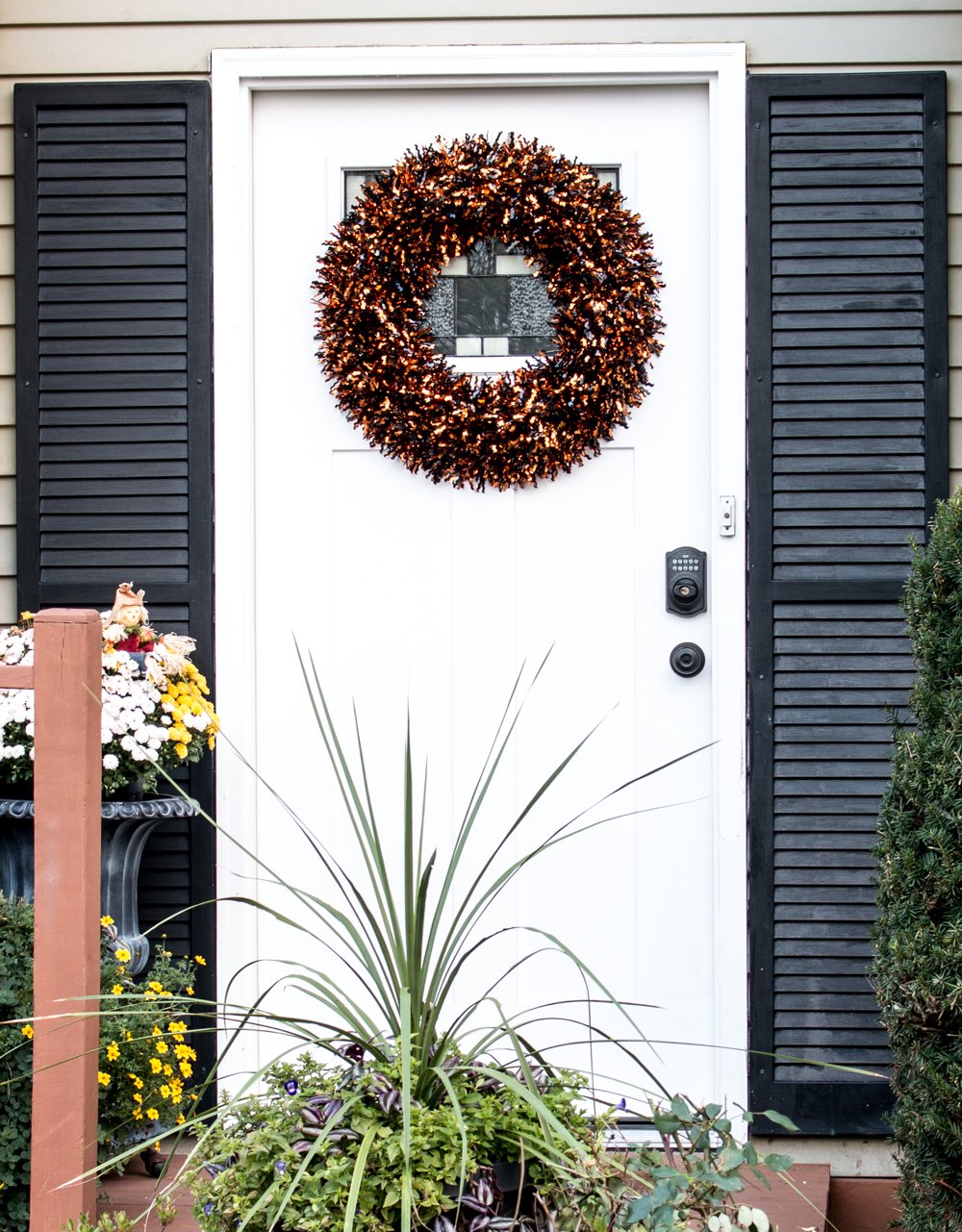 For this look I chose a fun Halloween wreath. Actually, my youngest son chose it. He and I were at Lowe's looking at Halloween, fall, and Christmas decor when he spotted this wreath. He thought we should buy it because it was "awesome" and I agreed.


At first, we had the wreath on the front door and I liked it there. I thought it brought a nice pop of curb appeal to the front of the house and was a fun way to welcome guests but then, my son thought we should hang it above our Halloween mantel so in it came. I spoil that kid!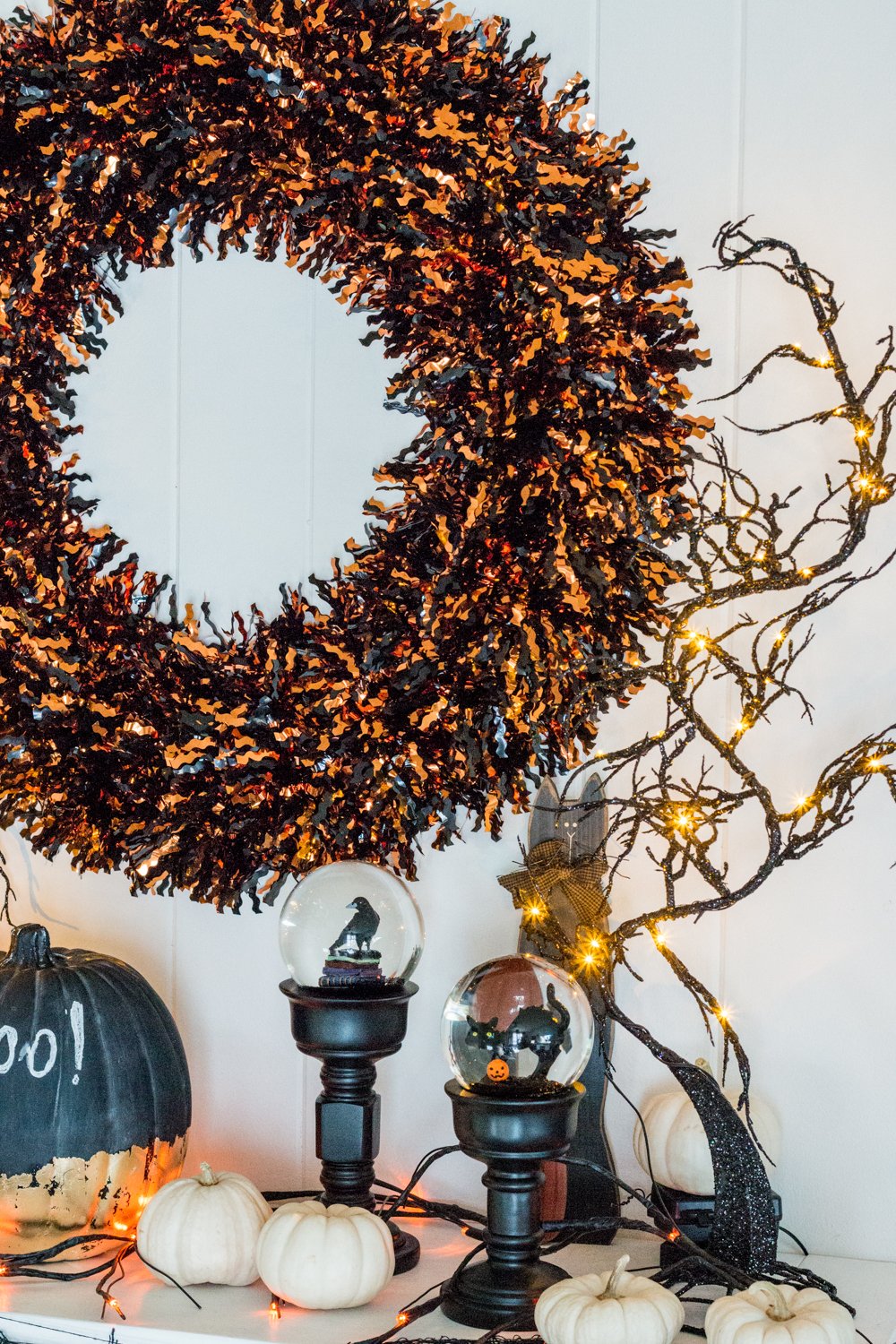 And that's where it ended up! I am still debating whether I want it inside or outside so we may just go back to Lowe's and buy another one with green or purple sparkle (they are a really great price and you can click on the photo above to be see what I mean)but I'm not sure which color to go with for the door. What do you think?
Transitional Mantel - From Thanksgiving to Christmas

This last wreath is available via the Lowe's Fall Harvest Product page and I think it will be just right for transitioning from fall to Christmas.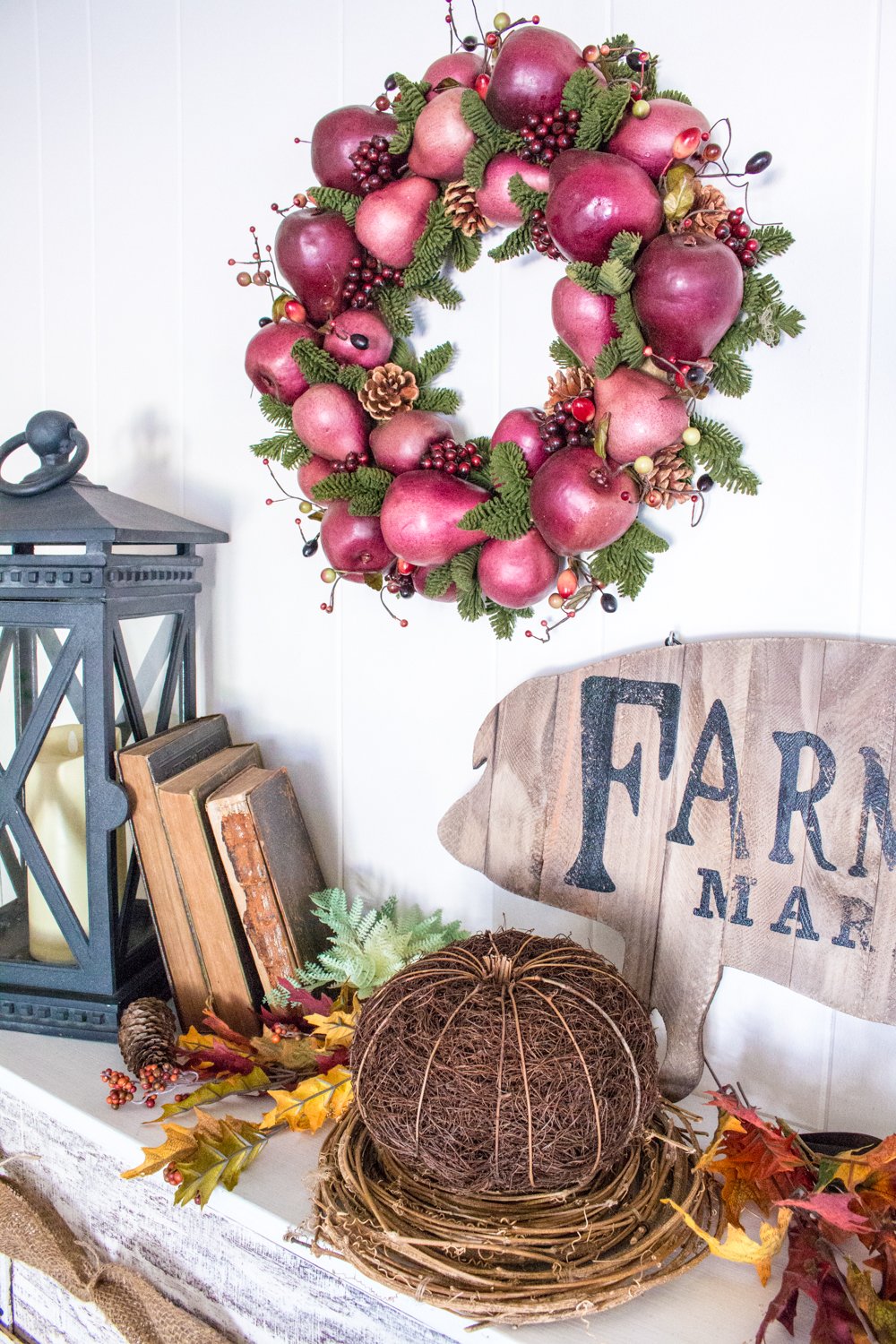 For this mantel, I wanted to create a bit of a vintage look with a little more color than the previous neutral fall mantel and so I added old books, fabric leaves, a farmhouse sign, and a beautiful burgundy Thanksgiving wreath.


For the most part, I keep a lantern on my mantel just because I like the look of it, plus, it helps the books stay upright 😉 For this mantel, I also kept the burlap swag but I think I'll switch it to something a little more colorful going forward.
Sometimes, it's a work in progress!
You can shop all of the wreaths I've shown directly from the photos above (the ones with the tags) and order them in time for the holidays ahead.