DIY Mother's Day SVG Sign with FREE SVG File
Make this pretty DIY Mother's Day Sign with a simple wooden plaque, a mirror from the dollar store, and a pretty vinyl decal made with your Cricut.
Mother's Day is the perfect time to make something for Mom to let her know how special she is to you.
Whether you're making this for your Mom or making it with your grandkids for their Mom this sign is simple to make in 30 minutes or less give or take depending on the base you'll be using and if it needs to be painted or not.
Jump to:
For more ideas on what to make Mom for Mother's Day - using your Cricut, of course, click the large PINK photo down at the bottom of this post.
*This post may contain affiliate links and I'll earn a commission if you shop through them. You can read my full disclosure here.
📋 Directions and Supplies
Start with a simple background. Something wooden, preferably.
I purchased the sign above from the Target Dollar Spot a few years ago, and for a very odd reason, I hate it...every time I look at it, I have bad memories and was almost ready to donate it to the thrift store but kept it because I thought that someday, I could use it for something awesome, and it looks like today is that day!
So, back to the project, start with a wooden background.
Next, get a mirror. The one above is from Dollar Tree and I found it in the aisle near the candles.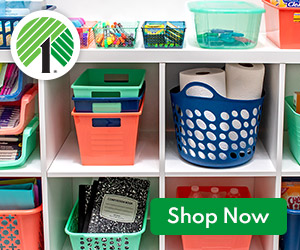 Because of the feet on the bottom, I am assuming it's intent is to be used to hold a candle or a vase, and reflect the beauty of that, but in this case, we're going to use this to reflect Mom's pretty face.
I removed the padded feet so that the mirror can lay flush against the wooden base and they were very easy to remove. If you have a mirror already, just go with that!
*One quick tip, you're going to want to use a relatively small and lightweight mirror since we're only going to be hot gluing it to the base and a heavy mirror would definitely not adhere strongly BUT, if you have another mirror in mind that's larger and heavier, you can use permanent glue OR, you could even hang the mirror to the base using a nail or something more secure. Be sure to keep the weight of the mirror in mind when making this project.
I painted my base with Magnolia Home Chalk Style Paint which worked well but in the last 2 years I have switched to Heirloom Traditions All-In-One Paint which is amazing and I have found works better on every surface I have used it on.
I did need to use two coats of the Magnolia Home on the base I repurposed but it dries quickly and was ready to add the decal to in less than 30 minutes including the two coats of paint and a dry time of approximately 10 minutes between coats and a final dry time of 15 minutes before applying the Cricut vinyl.
📖Supplies
You can click on any of the links in this section to be taken to the items I used (or similar items).
Cricut Machine - I have a Cricut Maker but used a Cricut Explore Air for this project.
Patterned Removable Premium Vinyl
Soft White Paint - I prefer this paint to any other I've ever used (I used it on my antique dresser and the results were amazing!)
🎥 Cricut Design Space Details
Download the SVG file I created here ----> Mother another word for love
Once the file is downloaded it, open Cricut Access Free Trial (if you don't have it, you can get it here) and then upload the SVG file you just downloaded.
Add a circle to your mat and adjust it's size so that it is the size of the mirror you are using. The one I purchased from the Dollar Tree is 5 inches round and that is the size I set my circle to.
Next, insert the Mother's Day image and adjust to size so that it fits AROUND the circle, the size of your mirror. Make sure there is no overlap.
I have no idea why but each letter saved as an individual and that's NOT going to make for a clean cut, so you need to take one more step before cutting.
Choose "select all" then choose the weld option at the bottom.
Remove the circle layer and proceed with your cut.
I added a simple heart from the Cricut Access and if you choose, add something from the library as well. I also thought a butterfly would be pretty but, you're making this for the Mom in your life so choose something awesome for her!
I also used Cricut Vinyl Transfer Tape to keep everything in its proper shape. I have tried clear Contact paper in the past as well, and that works, too, but I couldn't find mine (?!?) so I broke out the transfer tape instead.
Apply the decal. I put the mirror in the center to be sure it would fit around it and then put the decal in place BUT, I did use the removable vinyl so if I made a mistake I could fix it.
Now, you're ready to glue the mirror into place.
And that's it!
I really like the way this project turned out and if my Mom were still here, I would imagine her beautiful face checking her hair before she left the house and knowing she was loved!